Mar 28, 2023 9:11:49 AM · 4 min read
How Are You Engaging and Challenging Students?
When students are meaningfully engaged in learning and are challenged by high-quality curriculum and instruction, they are set up for success—in school and in life—which is why Engaged and Challenged are two core tenets of Ohio's Whole Child Framework.
The Engaged tenet focuses on fostering connections in students' academic and social lives. It reads: Each student is actively engaged in learning and connected to the school and broader community. It includes the use of active and experiential learning strategies and provides opportunities for students to contribute to their school and community.

The Challenged tenet emphasizes building critical thinking, problem-solving, and decision-making skills that situate learning in real-world contexts and position students to thrive: Each student is challenged academically and prepared for success. This tenet encompasses access to a high-quality, standards-aligned curriculum and high academic expectations for all students.

This month, we ask: How can your school or district bring these two tenets together to ensure students are learning in ways that are meaningful to them as scholars, as community members, and as global citizens?
---
Network Updates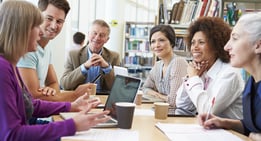 Whole Child Pilot Schools
The first cohort of Whole Child Pilot Schools project is making strides! The pilot is designed to assist schools and districts in embedding the Whole Child Framework in their work and improvement strategies.
The first cohort is made up of the following educational systems:
West Clermont Local Schools, Marion City Schools, ESC of Lake Erie West, Scioto Valley Local Schools, ESC of Central Ohio, Fairland School District, and Buckeye Ranch School. They receive whole child professional learning that consists of:


Coaching by ASCD.

Professional learning workshops.

Support in the development of a Whole Child Action Plan.
Join our April and May webinars to hear updates and learn about the experiences of two cohort members, including how they are progressing in their implementation of a whole child approach to education and fostering sustainability. Be on the lookout for information about recruitment for cohort 2.

Have you used your ACTIVATE access yet?
Ohio Whole Child Network members have access to an on-demand professional learning platform from ASCD called Activate. This research-backed digital professional learning tool provides access to hundreds of videos, articles, courses, and more. Through ASCD Activate, educators can also access curated Professional Learning Pathways. The pathways feature videos, reading material, tools, and courses related to specific focus areas, such as classroom management and engagement, differentiated instruction, and social-emotional learning. Login to Activate.
---
Ohio Updates
Ohio Comprehensive School Safety Framework. Governor Dewine released Ohio's Comprehensive School Safety Framework outlining recommended strategies schools can use toward creating physically and emotionally safe environments for students.
Stronger Connections Grant. The Stronger Connections Grant provides students with safer and healthier learning environments. Please see Comprehensive Continuous Improvement Plan (CCIP) Note 521 for information about the competitive process.
Summer Leadership Institute for Students. The Ohio Association for Student Leaders (OASL) will host their annual Summer Workshop July 12 through 16. The experience helps students learn to serve, connect and inspire their peers, families, schools and communities. To learn more, visit oasl-oh.org/events.
---
Podcast

How One Ohio District Is Centering Student Engagement
When students are engaged in learning that is meaningful and relevant, they are more likely to enjoy school and experience success. In this special episode of ASCD Connect developed by the Ohio Whole Child Network, education leaders in Columbiana County discuss their efforts to coordinate school and community partnerships to better support student engagement.
Podcast Participants:
Hilary Stoll, Whole Child Program Administrator, Ohio Department of Education
Melissa Galbreath, Coordinated Action for School Health Coalition Coordinator, Columbiana County ESC
Dr. Don Mook, Superintendent of Columbiana Exempted Village
Tricia Missos, Teacher, Columbiana High School
Samara Martin, Student at United Local High School, Coordinated Action for School Health Coalition member
---
Webinar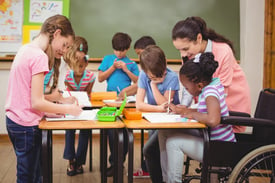 In our latest webinar, Ohio Department of Education Board Member Mark Lamoncha and representatives from Crestview Elementary School discuss project-based learning as part of the Whole Child framework. Crestview collaborated with Lamoncha and other community partners to provide students with real-world problem-solving opportunities that would engage and challenge them, while helping them learn about potential career paths.
---
Network Member Spotlight

Amanda Perkins
Position/School: School Social Worker/Fairfield Local Schools
I Grew Up In : Washington Court House, Ohio
Education: Master's in Social Work from Ohio University; currently working towards my Doctor of Education through Youngstown State University
Years in Education: 1.5 years (8 years in social work)
What's a word or phrase that describes your philosophy of education? The value of human connection is so important and allows opportunities for teaching of resiliency among our students.

What attracted you to the Whole Child Network? The idea of education supporting the growth of the entire child, not just focusing solely on academics, and the resources and support available for teachers/staff in our school.
What are you or your school district doing that supports the Whole Child? We strive to meet the needs of the whole child by focusing on their health and ensuring they feel safe and supported through connections and engagement with all staff in the building, while also feeling challenged to reach their fullest potential. One thing I have noticed is that we allow our kids to have bad days and just provide them support to get what they need in those moments. We are working towards incorporating additional supports and curriculum-based decisions on mental health awareness, social inclusion, and diversity. Our administrators understand that there's more to children than just academics and continuously strive to support the whole child and help them become successful adults in the future. Fairfield local schools strive to assist students with reaching their fullest potential through providing a safe and positive learning environment.
What would you tell others who are hesitant about what they can do to support the Whole Child? The best skill you can give to our children and the next generations is the ability to thrive in their environment. Our children face so many adverse situations in their lives and allowing them to have bad days and work through them with the connections you have built to support them will have a long-lasting impact. It only takes 15 minutes a week of positive adult interaction outside of their family that can change the trajectory of a child's life (Child Trends, 2020).

As the Ohio Whole Child Network grows, we would like to showcase the work that member schools and districts are doing in this newsletter. If you are interested in being featured, please contact Amy Neloms, ASCD's senior manager for professional learning, whole child, at: amy.neloms@ascd.org.
---
Stories on Challenging and Engaging Students From ASCD
The Future of Learning Lies in Engagement
The best paths forward, as schools recover and rebuild, will be those that boost students' engagement with their learning and their lives.
Lessons from the Field on Comprehensive Curriculum Planning
Educators' starting point for curriculum development must be having high expectations for all students.

Five Ways to Improve Student Writing Conferences
To make students better writers, educators must honor and hone students' voices, ideas, and confidence.

Fostering Student Agency by Building Language and Negotiation Skills
Educators can use conversation frames as "low-threat, effective ways" to help students shape their language and tone—so adults listen.
---
In the News
Growth Report 1: Humtown's Lamoncha Believes in Exposing Students to Industry Youngstown Business Journal